In 2019 we worked with nearly 400 young people on programmes designed to increase self- confidence and aspiration.
'Broomfield' was created by a group of 16 young photographers from Derby College's Art and Media departments. It is a photographic record of students studying subjects from agriculture to sport at Derby College's land-based campus, Broomfield Hall. The accompanying video looks at the photographers' creative and developmental journey.
You can purchase a copy of 'Broomfield' from the main Shared Writing page.
2019
Broomfield
Explore the students and courses at Derby College's Broomfield Hall campus through the lens of 16 young photographers.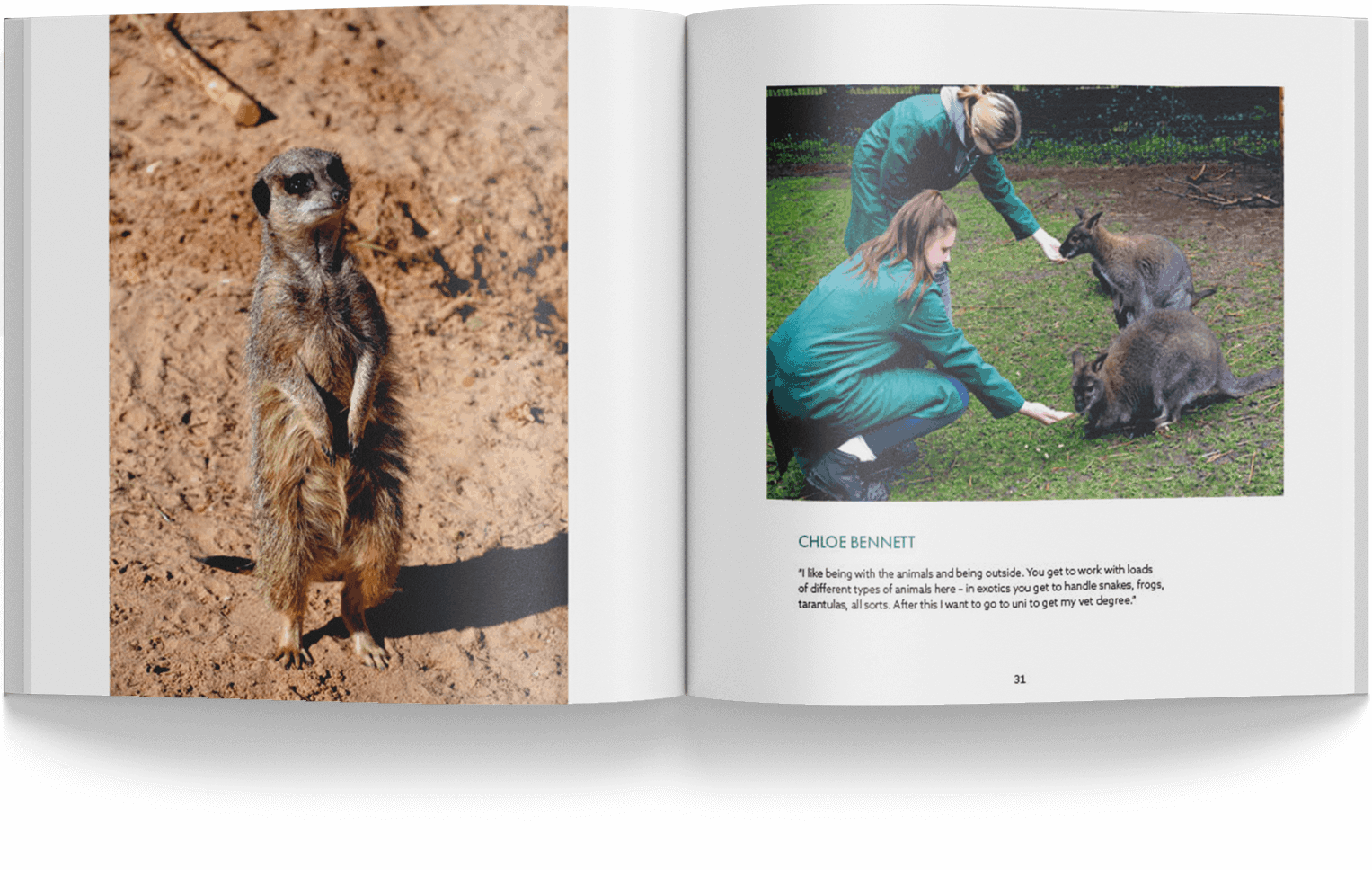 View publication