A Festival which brings Derby's residents together in a love of books and inspires new readers to appreciate the pleasure and power of reading
Derby Book Festival was born over a glass of wine in QUAD by two book lovers, Jenny Denton and Sian Hoyle, in February 2014. With no previous experience of running a Festival, but heaps of enthusiasm and ideas, they approached the key arts and educational organisations in the city. Their response was unanimously positive!
In the summer of 2014, local businesswoman (and former librarian) Liz Fothergill CBE agreed to be our Festival Chair, and we set up a management board.
Derby Book Festival was launched one cold January day in Waterstones when, with the support of our partners and friends, we shared our plans for the first Festival, to be held in June 2015 over eight days.
Since then the city has embraced the Festival: it is now an annual event in the cultural calendar with a nine-day Festival each May or June. In October 2019, we held our first three day Autumn Edition.
A Festival which brings Derby's residents together in a love of books and inspires new readers to appreciate the pleasure and power of reading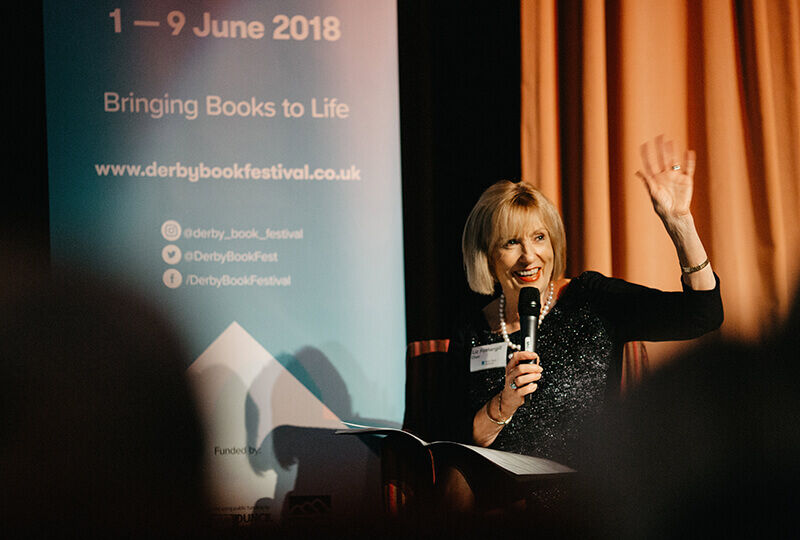 Being Chair of Derby Book Festival is a great joy and a privilege
We believe we have the East Midlands' most successful literary festival, which is a firm fixture in the city's cultural calendar. We have been overwhelmed by the support from local businesses and individuals, our arts and educational partners, the University of Derby and Arts Council England.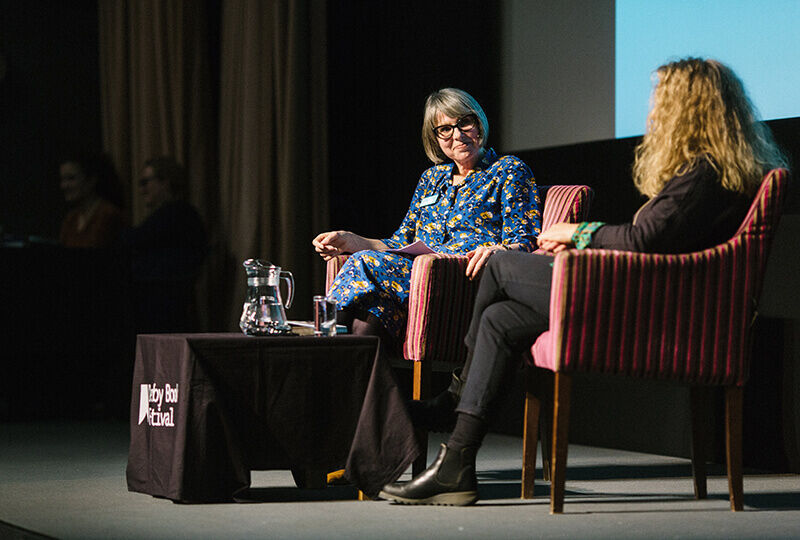 Our Team
View more
Our Festival is established as a charity and run by a core team of six who work year-round, led by our Trustees. They have the additional support of over 80 volunteers at Festival time. We also have an Education Group, including teachers and librarians, who advise us on our schools' programme.
A book festival which brings Derby's residents together to celebrate the joy that books and reading bring to our lives
Our Festival programme is aimed at appealing to all ages and interests with a range of events, including some with a particular Derby resonance, with themes including railways, science, local history and architecture, cycling, walking, birding, cricket - and even real ale.
We pride ourselves on presenting a broad, diverse programme which attracts internationally renowned writers, poets, historians, politicians, broadcasters, illustrators, storytellers and musicians, whilst also providing support and opportunities for local authors and those taking their first steps towards publishing.
In addition to our two annual Festivals, our work also includes our year-round community programme with three main strands: Shared Reading, Shared Writing and our Schools programme. These enable us to share the joy of books and reading with school children, refugees and asylum speakers, disadvantaged young people, people in residential care and those accessing our city's libraries.
Our Vision, Aim and Objectives
'Accessible, Inclusive, Inspiring, Enriching'
A Book Festival which is accessible for people of all ages and backgrounds, which inspires its audiences to enjoy and value the ways that books and reading enrich their lives.
Aim
A Book Festival which offers thought-provoking current writing across a broad range of genres, enabling a sharing of ideas, encouraging creativity, inspiring new and old readers to appreciate the pleasure and power of books and encourage their own creativity.
Objectives
Creative People
To inspire people through events to discover and develop their own creativity.
To engage children of all ages and backgrounds with the Festival's book-related projects and activities.
To run a Community Programme throughout the year providing book-related activities to enrich lives and inspire those who may find it difficult to access the Festival.
Cultural Communities
To celebrate the rich creative legacy of the city's industrial past.
To maximise the impact of the Book Festival by working with a wide-range of diverse partners.
To support the city's ambition to become a City of Culture.
Creative & Cultural Country
To develop an exciting and innovative programme of events with high quality local and national authors and contributors.
To deliver a sustainable Festival reflecting today's world, while looking to the future.