Thirty-nine Derby College Lexis students tell their stories about coming to the UK and daring to dream.
This is the fourth book of Lexis stories published by the Festival. During the planning and early work for the book, some of the students asked if they could write longer pieces – they had more to tell and enjoyed the writing process. Hence we included some two page stories for the first time. Others wanted to tell their stories but did not yet have the English language skills to write them. We partnered these students with Derby College art students who were interested in graphic novels. The result was a series of picture stories which work for both adults and children.
Some of the students also wanted to practise their English by reading their stories to camera. You will find individual videos of these students at the bottom of the page. One student, Yageen Arro from Sudan, volunteered to read her story live at a Derby Book Festival event in June 2019. There is a video of the reading below, together with a song written and performed by The Bookshop Band. The song was inspired by the Lexis stories and is called 'A New Friend of Mine'.
You can purchase 'Our Past, Present & Future' from the main Lexis Programme page.
2019
Our Past, Present & Future
Lexis students share stories of their past histories, their current lives and their future hopes and dreams.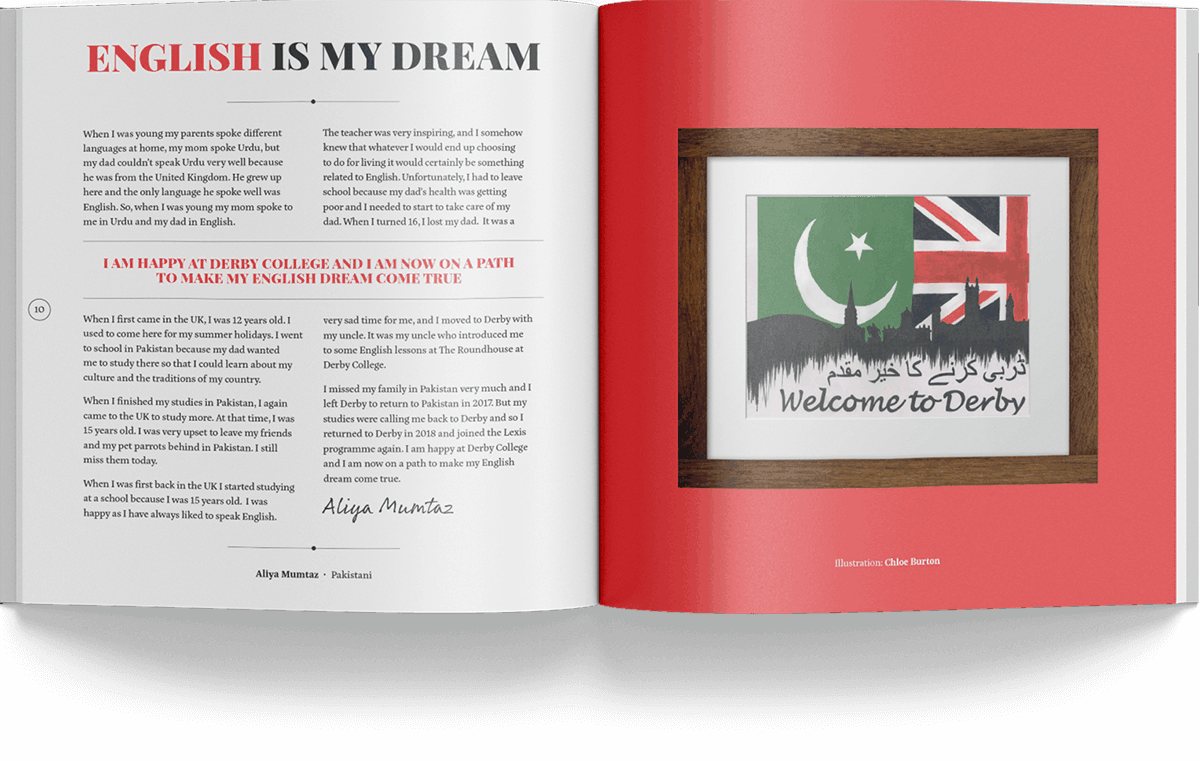 View publication
Lexis students read their stories from Our Past, Present and Future.
Tayyab Shakoor: Trusting in Your Family
Yageen Arro: Gleam of Hope
Juliana De Oliveira: Mixed Feelings
Liliana Oliveira: I was Ready to Change My Life
Abdullah Hamad: Unknown Steps
Nastasya Belokona: Enjoying the Differences